Receive profound healing with the ancestral medicine Ayahuasca (also known as yagé) to heal from the past, find clarity and grow into the best version of yourself.
cumulative years eperience
Become the person you where always meant to be
It is time for you to liberate yourself from the things that are holding you down 
We opened our Ayahuasca center so you can make the experience you need to make to develop into the human you were meant to be.
Ayahuasca Ceremony in Bogota
The place where you meet yourself at a deep level 
Upcoming dates: January 2024
Price: 250 mil Pesos
We do ceremonies every 2 months. Once the next dates are set, it will be posted here.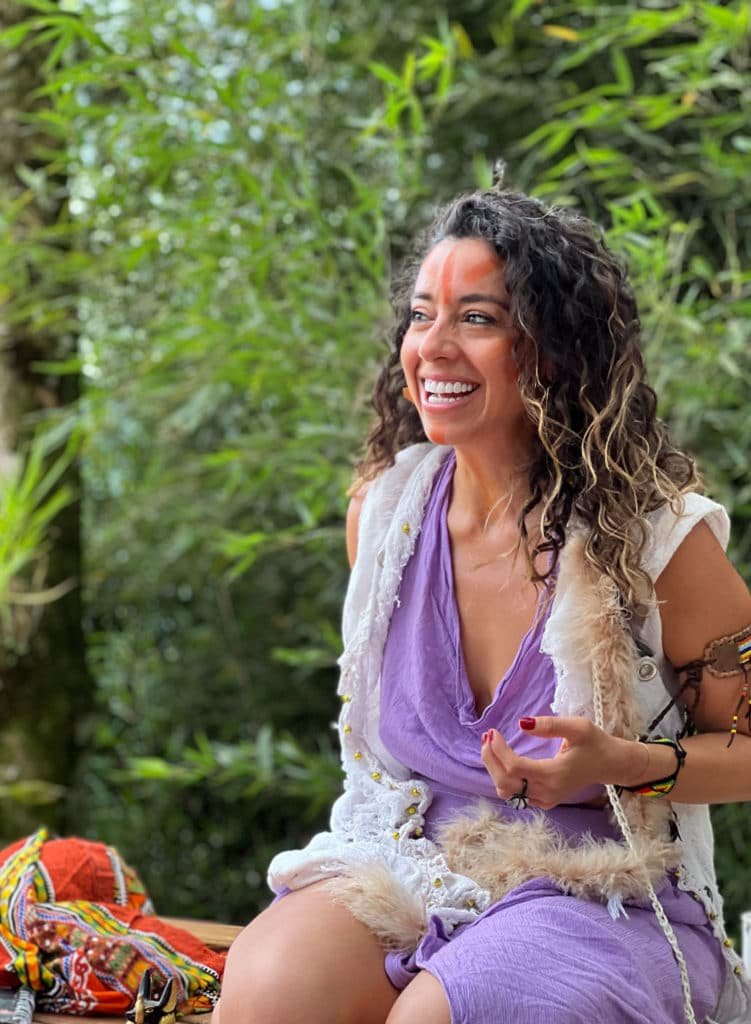 How people felt in their Ayahuasca ceremony
The container, safety, and trust were so strong which allowed me to surrender deeply. 
Life – changing experience, it uncovered so much for me. I am very grateful for the team.
I felt safe and comfortable throughout the whole process which was the most important
Possibly a life-changing experience. I feel at peace in my life. It helped me work toward the person I want to be. 
It felt like a family atmosphere, very open – hearted and welcoming 
You feel like it is your time to connect with Ayahuasca? Let's talk about it.
Preparing for your Ayahuasca Bogota ceremony
Are you ready to take the next step in your journey with Ayahuasca?
Ayahuasca Bogota benefits
You are interested in joining an Ayahuasca ceremony but you have some concern? You are not alone.
There are certain factors to pay attention to when looking for a place. It is very important that you feel safe throughout the whole process. 
Who shares the Ayahuasca in Bogota?
As a former philosophy professor Sergio Henao has been looking for answers to many questions of mankind and found his calling in the service of people and helping them find inner peace with the work of plant medicines.
is a fantastic musician and singer. With her incredible voice she helps guide you in the ceremony with love and care in her heart. She also helps with integration and energy work before and after the retreat. ​
Do you feel the magnetic draw of Ayahuasca. Come join is in one of our ceremonies in Bogota, Cundinamarca.
What can you expect in the ceremony
Ayahuasca is a very individual experience. And each ceremony you participate in is different, even every cup of Ayahuasca is different. At the same time there are certain elements that repeat itself.
Also Ayahuasca is referred to as the Grandmother spirit and it requires a lot of discipline for this encounter.
We maintain this in the ceremony space. Know that we are not trying to scold or judge you. But there are certain things to watch out for.
How will your life change after Ayahuasca?
A private Ayahuasca ceremony in Bogota is more appealing to you?
Our main Ayahuasca Retreat Center in Colombia is located in Medellin. Alternatively you can also book a private ceremony / in Medellin or Bogota.
What others experienced with us
The magic of Ayahuasca is calling you? Let's have a conversation.
When we are in Bogota we also offer the Amazonian Frog medicine Kambo which helps boost the immune system and get rid of stagnant energy. 
We do Kambo the morning before the ceremony (not after the ceremony). It also serves as an energetical cleanse). 
For more information about Kambo, click here.