Our center is located in Copacabana, about one hour from Poblado or Laureles, the expat hotspots of Medellin.
We are on the side of the mountain with an incredible view of the valley. 
Entering the property, you will find the perfect place to decompress. The property itself is 20 000 sqm (200 000 sq ft) and you will find everything that you are looking for. 
We put a lot of heart into the place to create our paradise on earth. The perfect place to drink Ayahuasca in Medellin. 
La selva" (the jungle) Where we host the ceremony
We host the ceremonies in the main room called "the selva" (the jungle").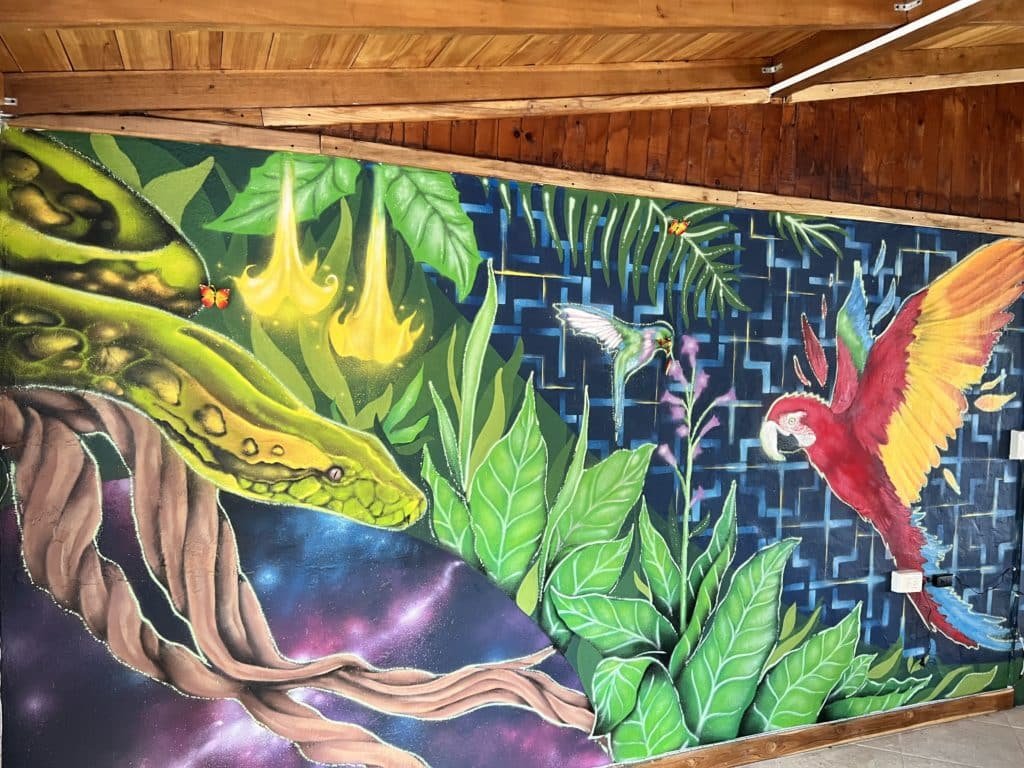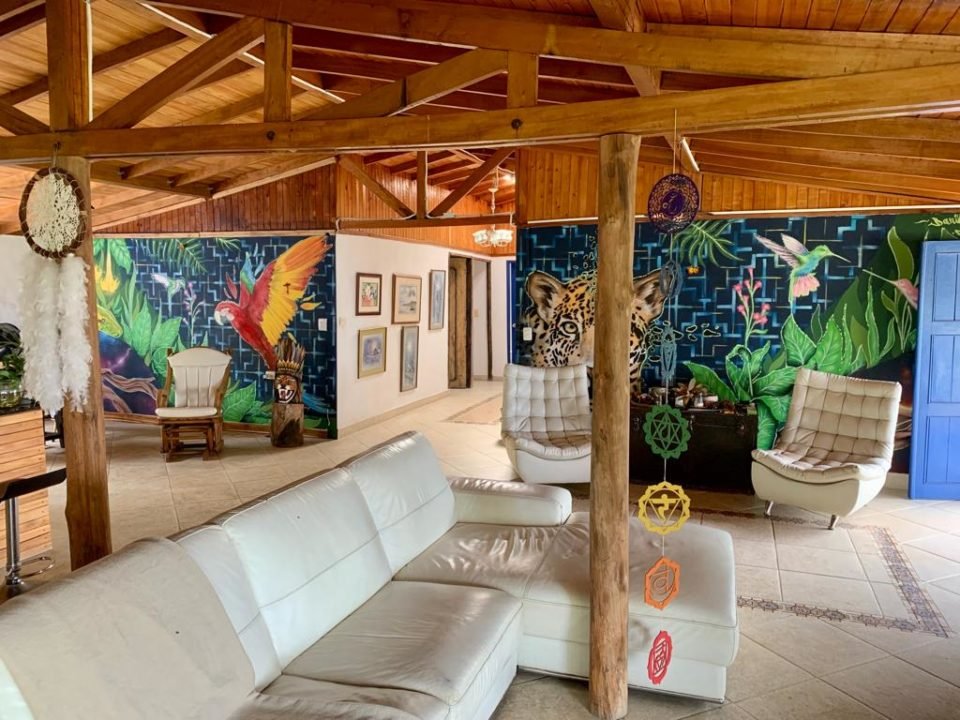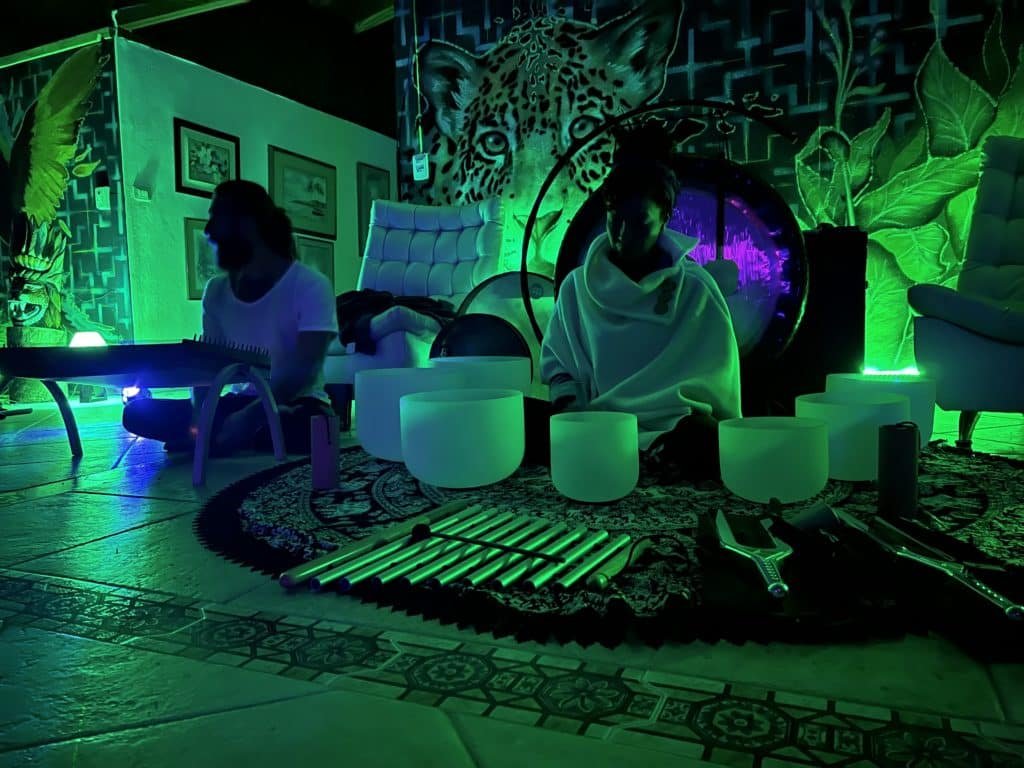 Apart from the shared rooms in the main house, there are 5 more private rooms in the separate house on the property.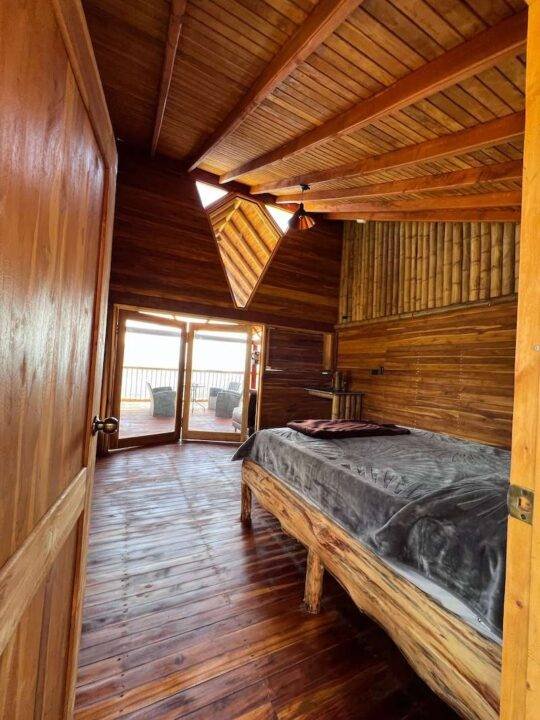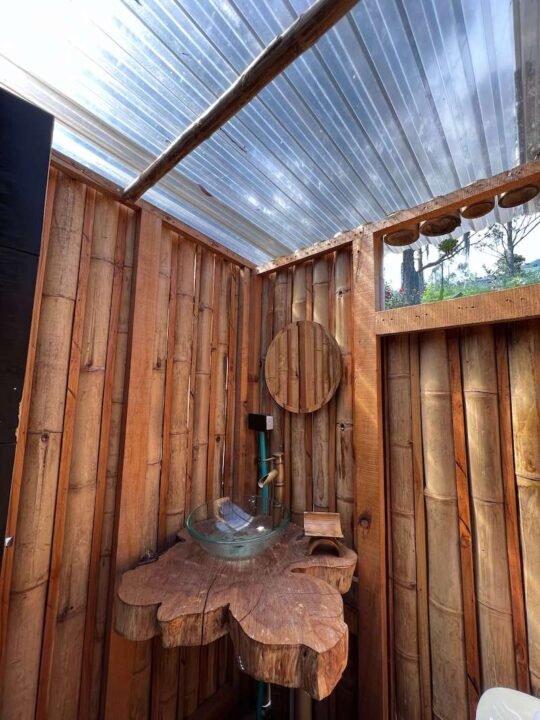 With a great view overlooking the valley you will experience sense of peace and tranquility. 
We do our breathwork sessions, yoga workshops and ice baths here. 
Next to the deck of the Cabana de Jaguar there is a lot of place to decompress and at night enjoy the lights and magical atmosphere.
At the end of the property there is a little brook / stream to nourish the soul, meditate, 
How many people does the Finca host:
We have 3 different rooms where we host guest in the main house
2 double beds There is one shared bathroom for these 3 rooms.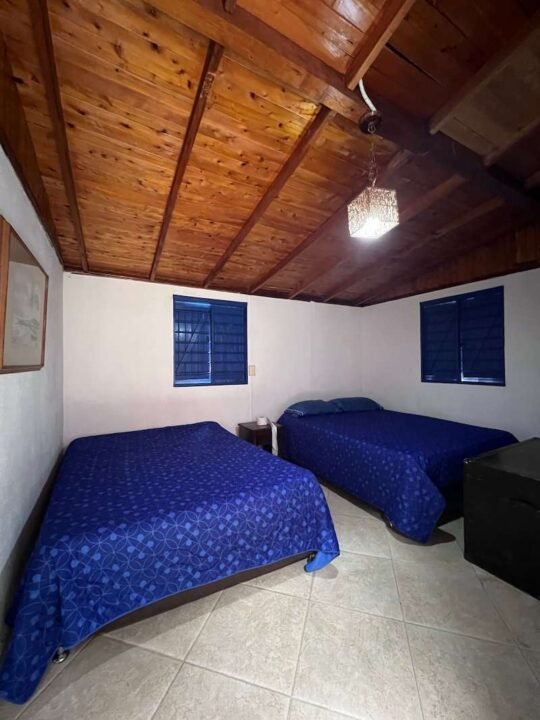 1 king size bed and one bunk bed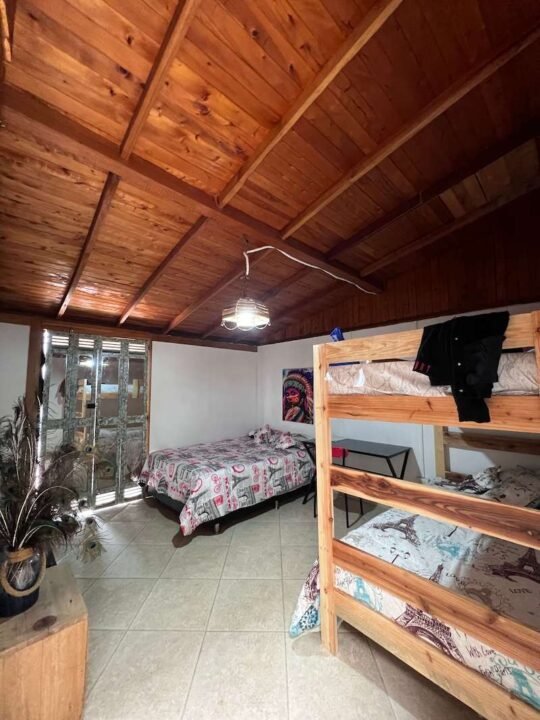 1 bunk bed and two separate beds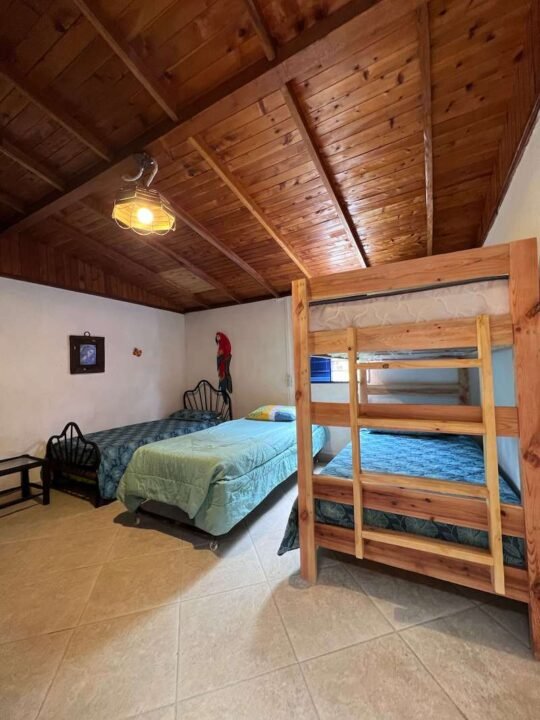 You can take an Uber / Taxi and we also have our trusted drivers who we recommend taking. The cost for our drivers is 80k pesos. Message me if you want me to add you to the transportation group of the event.
Also you can go via public transportation to our place. Take the metro to niquia, switch over to the Bus heading to Girardota and get of the Bus at Cocorollo (you will have to tell the bus driver). Then cross the road, when you will be at the entrance of El Limonar. There you can take a mototaxi up to the Finca which costs 7 mil Pesos.
We can organize a pick-up from the airport for you for 150 k Pesos. It usually takes 1:20 h from the Airport to our center.