Ayahuasca Retreat in Colombia
Find joy, love, inner peace and your mission through our transformative Guacamayo Ayahuasca retreat
cumulative years eperience
You probably struggle like so many others with these common issues of modern day society. ​
Life doesn't have to be that way.
Nature gives us incredible tools to help us overcome the struggles we face. Ayahuasca is one of the most powerful natural remedies on the planet to support on this path of healing.
You finally want to transcend these limitations and live the life you are truly capable of living?
Then let's jump on a discovery call to see if an Ayahuasca retreat in Colombia is the right thing for you.
Life can be joyful and in flow if you start to change.
Find out if Ayahuasca is right for you
Will you be safe physically and emotionally?
How will you be supported in the ceremony?
How do the facilitators handle difficult situations?
How will you be able to process the experience?
You want change, but will your life be unrecognizable after Ayahuasca?
+ 13 things to consider before drinking Ayahuasca?
Experiences from Visitors at Ayahuasca Retreat Guacamayo
The container, safety, and trust were so strong which allowed me to surrender deeply. 
Life – changing experience, it uncovered so much for me. I am very grateful for the team.
I felt safe and comfortable throughout the whole process which was the most important
Possibly a life-changing experience. I feel at peace in my life. It helped me work toward the person I want to be. 
It felt like a family atmosphere, very open – hearted and welcoming 
It is time to finally life up to your full potential.
Trust in the medicine of the amazon and its tradition of millenial to let go of the limitation of your current self, anxiety, depressive tendencies & mental health struggles to finally find yourself on a deep level.
Set up a free of charge video call to find out if Ayahuasca Retreat Guacamayo is the right thing for your journey.
During your stay at Ayahuasca retreat Guacamayo we will make sure you will have everything at your disposal that you need, to make the personal transformation that is waiting for you. From breathwork, organic meals, sharing circles and of course the Ayahuasca ceremonies
Former business owner and corporate executive turned Integration Coach shares his experience and transformation with Ayahuasca to live coherently and master oneself to live a life of service, respect and happiness.
As a former philosophy professor Sergio Henao has been looking for answers to many questions of mankind and found his calling in the service of people and helping them find inner peace with the work of plant medicines.
With her medical backround Vanessa is a great addition to the team ensuring the physical well being of every participant. Her gentle, caring feminine precense brings joy to ceremony place
Why our Ayahuasca Retreat is so powerful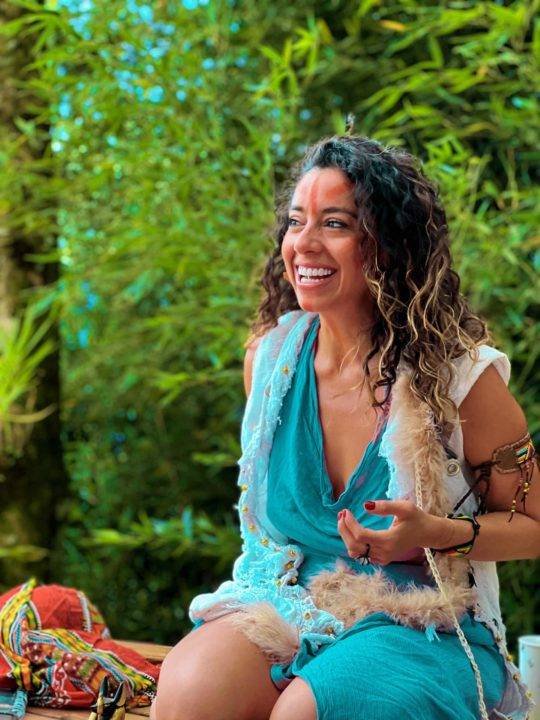 Looking for Ayahuasca, but not sure where to go?
Our Ayahuasca retreat team is there to answer any of your questions
We would love to help you.
In your 20 - Minute consultation call, you will find out:
Dates for Ayahuasca Retreat Guacamayo
3,5 day retreat (2 ceremonies)
December 3. – 6.
December 7. – 10.
1 night ceremony December 15th (120 USD)
2024:
January 3. – 6
January 18. – 21.
February 22. – 25.
March 14. – 17.
April 4. – 7.
April 18. – 21.
May 9. – 12.
June 6. – 9.
June 20. – 23.
What's included: 
💫 2 Ceremonies 
🌌 3 nights staying in a room with 1 – 3 people, private apartments available for 50 USD a night extra 
🥙 Food throughout your stay 
🫁 Holotropic breathwork session: To connect with your subconscious and emotionally release 
⚡IIndividual energetic cleaning 
❄️ Ice bath: To connect with your body intelligence and quiet the mind 
⭕ Word circles to help understand your experience 
👥 Intimate group size, up to 12 participants
Price: 395 USD
7 - day retreat (4 ceremonies)
2024:
January 18. – 25.
February 22. – 29. 
March 14. – 21. 
April 18. – 25. 
May 9. – 16.
June 20. – 27.
What's included: 
💫 4 Ceremonies 
🌌 7 nights staying in a room with 1 – 3 people, private apartments available for 50 USD a night extra 
🥙 Food throughout your stay 
🫁 2x Holotropic breathwork session: To connect with your subconscious and emotionally release 
⚡IIndividual energetic cleaning 
❄️ Ice bath: To connect with your body intelligence and quiet the mind 
⭕ Word circles to help understand your experience 
🧘‍♀️ Yoga Session to connect with your body 
💆‍♂️ 1 Massage to relax and spoil yourself 
⛰ Hikes to a nearby waterfall 
🤢 Purging day with Kambo or Azuvactoto
👥 Intimate group size, up to 12 participants
Price: 900 USD
What our visitors say about their ayahuasca experience
Ayahuasca Retreat Guacamayo: Location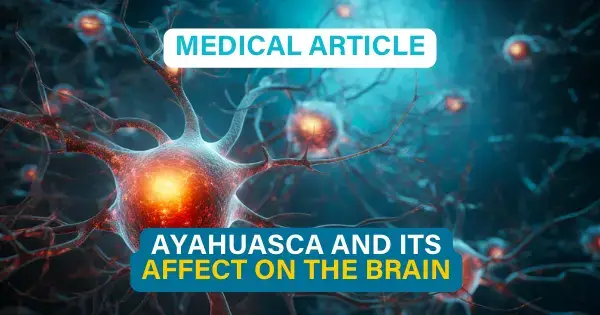 Ayahuasca, an ancestral medicinal brew of the native peoples of the Amazon, has been gaining popularity and use over the past years. Its use in
Read More