We are here to facilitate your transformation into the best human you can be.
On this path, it is important that you feel safe, so you can allow
yourself to surrender into the journey…
So you can make the experience you need to make for your life… 
Throughout your Ayahuasca journey, we are here for you. Emotionally, mentally and spiritually.
 is to leave the world better than we found it. And instead of blaming institutions or power structures, we believe in building a better me.
Instead of trying to solve the world's problem, we focus on creating order within first. Living in coherence and interacting with our fellow humans with integrity, respect and a caring heart. Letting go of values that serve the ego and sharing what's good for the spirit.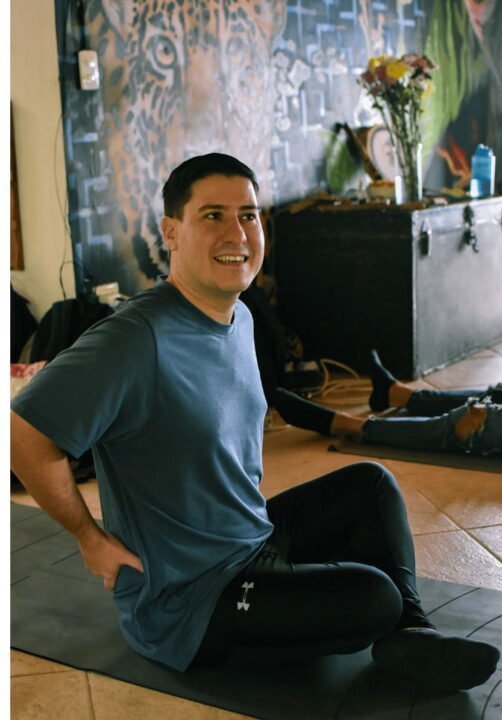 You get the keys for your life
It is time to create your life based on coherance, love and respect.
Oliver Glozik
Former business owner and corporate executive turned Integration Coach shares his experience and transformation with Ayahuasca to live coherently and master oneself to live a life of service, respect and happiness.
Sergio Henao
As a former philosophy professor Sergio Henao has been looking for answers to many questions of mankind and found his calling in the service of people and helping them find inner peace with the work of plant medicines.
Maria Alejandra Londono​
is a fantastic musician and singer. With her incredible voice she helps guide you in the ceremony with love and care in her heart. She also helps with integration and energy work before and after the retreat. ​
Vanessa Henao
With her medical backround Vanessa is a great addition to the team ensuring the physical well being of every participant. Her gentle, caring feminine precense brings joy to ceremony place
Clarita
Clarita has the energy of the Grandmother in at Ayahuasca Guacamayo. She takes care after all of us, makes sure the house is spotless and we all have the best food available. She really is an angel.
Gentleman
Gentleman is the highlight of the finca and creates the cute moment out of nothing. But you have to be on the lookout because he can turn into "pequeno guerro" (little warrior) as well.